Human cell and gene therapies (CGTs) seek to modify or manipulate the expression of a gene or to alter the biological properties of living cells for therapeutic use. Cellular therapies are used to treat both rare and common diseases. Products include cellular immunotherapies, cancer vaccines, and other types of both autologous and allogeneic cells for certain therapeutic indications, including haematopoietic stem cells and adult and embryonic stem cells.
LIDE has partnered with several pharma and biotech companies on preclinical efficacy evaluation projects of gene therapies. Our CGT preclinical evaluation studies include:
Efficacy evaluations of CAR-T and CAR-NK therapies in CDX models
Efficacy evaluations of CGT therapies in PDX models
PK and immuno-phenotyping of CAR-T therapies
In vivo efficacy, biomarker and in vitro CRS assay of oncolytic viruses
Evaluations of RNA vaccines in humanized models
Safety evaluations of CAR-T cell therapies and mRNA vaccines
Functional evaluations of TIL based on clinical samples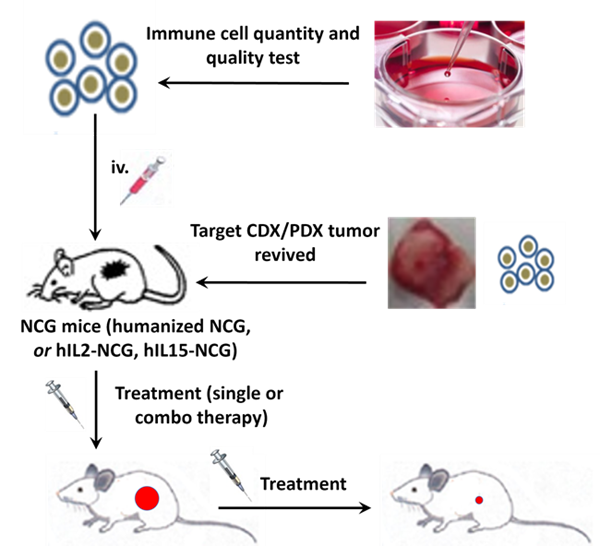 Continuing advances in cell and gene therapies are transforming how we treat and potentially cure certain diseases and dramatically changing healthcare outcomes. In recent years, the number of clinical studies related to cell and gene therapies in Asia, the US and EU have grown rapidly. LIDE is happy to support CGT breakthroughs that are paving the transition from precision medicine to individualized medicine.