MiniPDX represents a novel platform of fast turnaround (7 days) in vivo drug sensitivity test, using either fresh patient tumor samples or tissues from established PDX models. Using MiniPDX for ranking the drug/treatment approved in clinical practice facilitates prioritization of the best strategy for benefiting patient in order to achieve precision medicine, while screening a series of small/large molecules within the similar scaffold enables selection of the best candidate for further drug R&D. Importantly, performing MiniPDX Mouse Trial using fresh tumor samples generated from clinic is beneficial for determination of potential clinical indication that would be fit for the investigating new drug.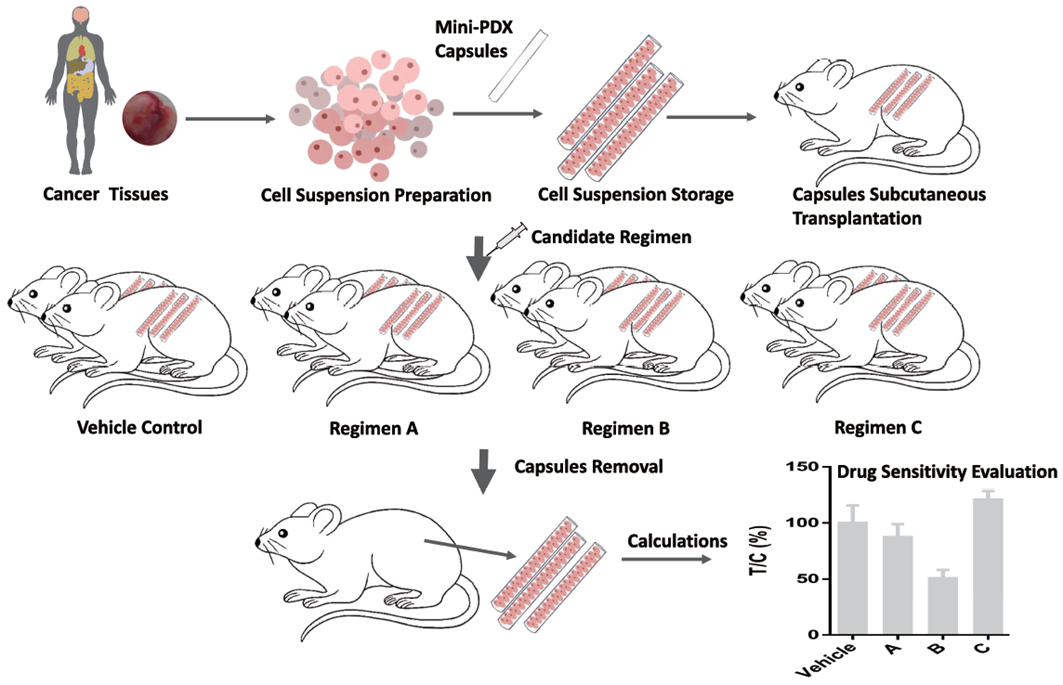 MiniPDX - Learn about a new, faster PDX process

LIDE has completed over 2,400 MiniPDX assays for precision medicine in clinical, including over 50 indications.