It is well known that patient-derived xenografts (PDXs) represent the gold standard in functional diagnostics with its high predictive power for anticancer drug response. LIDE has one of the largest PDX model libraries in the world.
However, limitations such as engraftment failure and long lead times to establish and expand PDX models have limited its application to only the most promising targets. LIDE has developed a new technology, MiniPDX® as an in-vivo version of a 3D organoid, and a faster alternative to PDX, without a lost in predictive power for drug response.

Comparison of PDX, Organoids and MiniPDX
| | | | |
| --- | --- | --- | --- |
|   | PDX | MiniPDX | 3D cells or Organoids |
| Study Type | In-vivo | In-vivo | In-vitro |
| Study Length | 4-6 months | 7-10 days | 2-8 weeks |
| Cost | High | Low | Low |
| Predictive Power | 89% | 82%* | TBD |
| Primary Benefit | Gold standard validation for IND application - well characterized | Predictive power of PDX but shorter turnaround time. Better representation of natural tumor environment than 3D or 2D cell cultures | Better representation of natural tumor environments than 2D cell cultures |
*by calculation here
Table: Comparison of PDX, Organoids and MiniPDX® technologies
Start with either fresh patient tumor samples or tissues from established PDX models. 
Cell suspensions created and then implemented into hollow fiber mini-capsules. These capsules can accommodate molecules up to 500kD, which should cover most small and big molecule drugs, as well as bispecific antibodies.
The capsules are inoculated in mice subcutaneously (3 capsules per mice in two mice, for each regimen) and then systematically treated with candidate and/or control drugs. Specific regimens are specified by the client and can be delivered orally or via injection.
Post treatment, mini-capsules are removed and cell viability is systematically evaluated.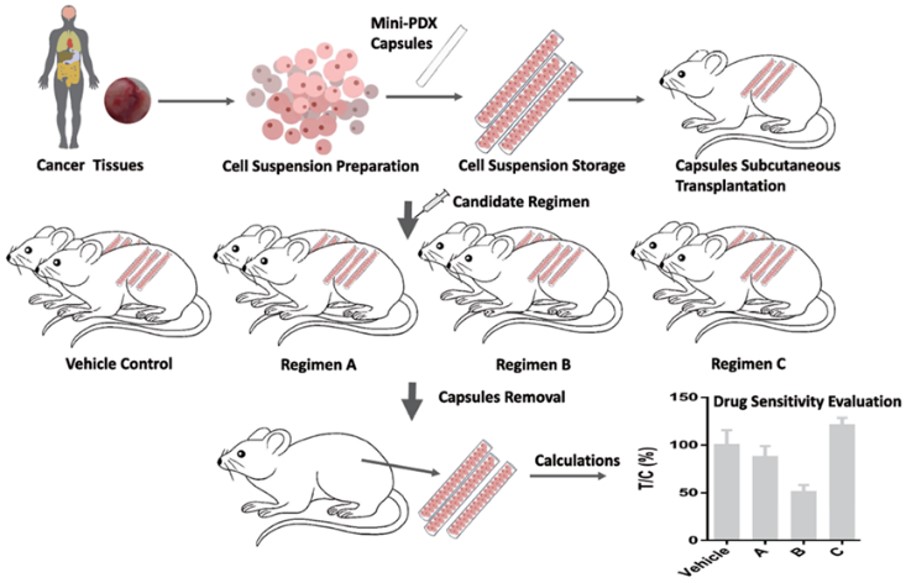 Fig. Schematic of 7 day MiniPDX® process.
This process can provide drug sensitivity results in as little as 7 days vs. the 4-6 months needed for traditional PDX results. Furthermore, each MiniPDX® model requires 70% less mice than the equivalent PDX study, saving resources in number of mice used, volume of compounds needed and length/complexity of evaluation time. This has won LIDE the 2021 AAALAC 3R Award as a significant innovative contribution to the advancement of ethical science. Read more about the award here.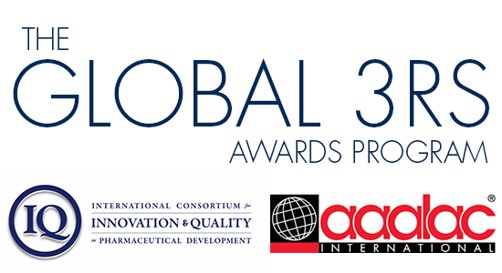 Download our MiniPDX® Factsheet here