7-day MiniPDX® drug sensitivity tests have obvious application in the clinical setting. Using fresh tumor samples generated directly from patients, multiple drugs and regimens can be tested in mice first to determine the best treatment for that specific patient. This testing is not viable with traditional PDX, given the months needed for results. With its 7-day turnaround time, MiniPDX® diagnosis can guide clinician treatment plans.
In China, MiniPDX® is a proven technology with multiple supporting published papers. The benefits to patients are clear enough that a consortium of KOL's and hospitals all over China have received government authorization to partner with LIDE to use MiniPDX® testing on 10,000+ patients in a real world evidence project. Below are a few examples from patients that have directly benefited from MiniPDX®.
Identifying additional treatment options
This is an endometrial stromal sarcoma patient where the cancer had metastasized to the lungs. 1st and 2nd line treatments had both failed. MiniPDX® results showed the best responder was apatinib, which is conventionally used as 3rd line treatment for gastric cancer, not endometrial stromal sarcoma. But based on the patient's unique MiniPDX® results, treatment proceeded with apatinib. CT scans show the metastasized nodules have almost disappeared after treatment.


Fig. Positive responses identified with MiniPDX and treatment have resulted in significant reduction
in metastasized nodules.
Identifying best, individualized treatment, even for rare cancers
This patient had tumor of duodenum of periampullary, of which there is no clear therapy. There is a wide selection of treatment options, guided by related cancers pancreatic, colorectal or cholangio. Conventional guidelines would recommend starting with colorectal cancer treatments but MiniPDX® results showed best responder was gemcitabine, usually a pancreatic cancer treatment. The patient responded very well.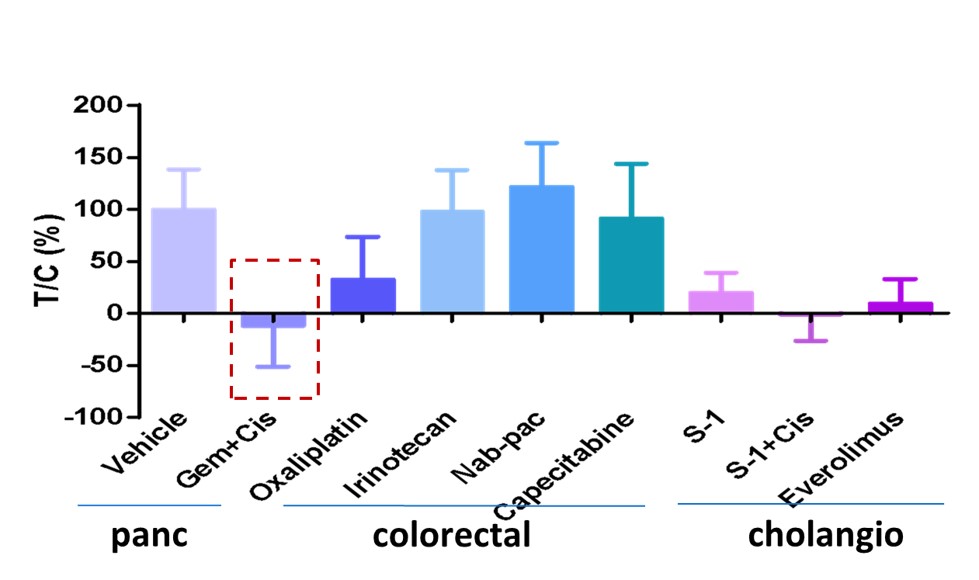 Fig. MiniPDX® result of duodenum of periampullary tumor with positive response from gemcitabine.
Extending patient life
Impact of MiniPDX® on personalized medicine was systematically demonstrated in a study by Shanghai Ruijin Hospital. Patients with gall bladder carcinoma were treated with MiniPDX® guided therapies vs. a control group using conventional guidance-recommended therapies. MiniPDX® guided therapy had over 5-month improvement of OS (overall survival) and DFS (disease free survival). Similar results were recently shown by Nanjing First Hospital with gastric cancer (specifically GCLM) patients.

Fig. 5 OS and DFS for MiniPDX® guided therapy vs. control group receiving conventional treatment.
As of Q1 2022, LIDE has completed over 2,600 MiniPDX assays, including over 50 indications, through our RWE precision medicine project in China. We look forward to introducing MiniPDX® to patients worldwide.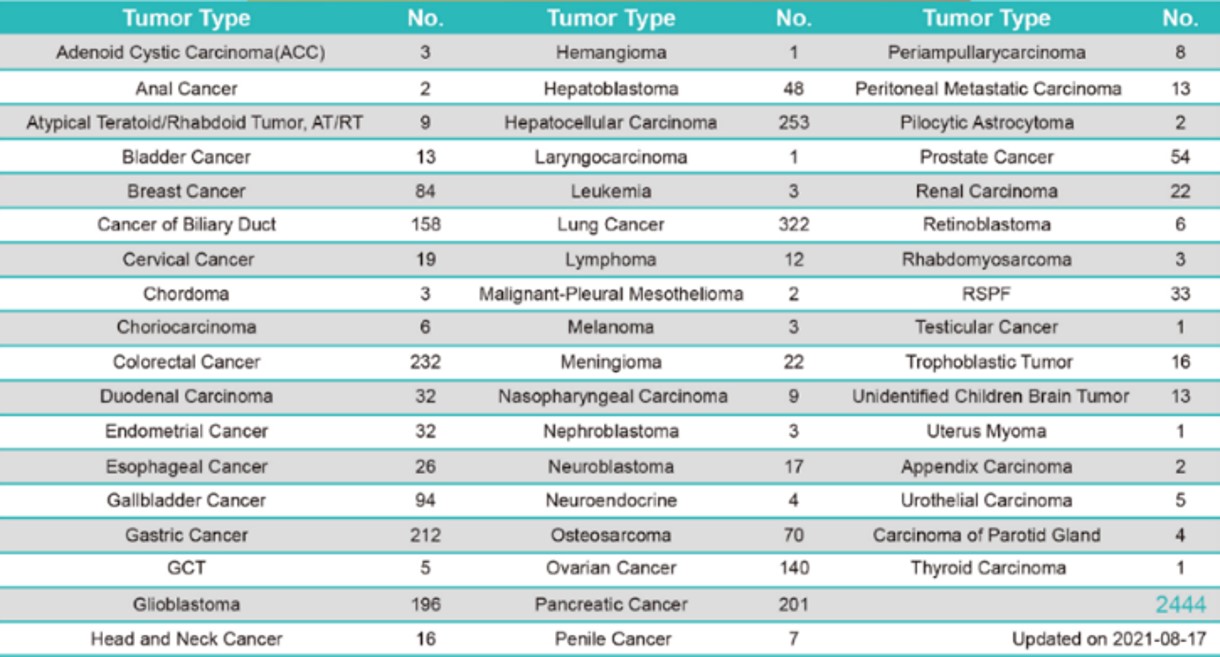 Download our MiniPDX® Factsheet
RWE Precision Medicine Project
LIDE has built a consortium of key opinion leaders around MiniPDX® to expand its impact to personalized medicine. The benefits to patients are proven enough that this consortium has received government authorization to partner with hospitals all over China to apply MiniPDX® testing to 10,000+ patients. The leading PI is Dr. Shukui Qin, VP of 81 Hospital and Chairman of CSCO.
This RWE study is a critical component of LIDE's translational medicine platform to support our Functional Diagnosis and IO research platforms. At clinic, many tumor samples are drug resistant, have naturally occurring high-profile mutations or, are of rare cancers and subtypes. LIDE's growing biobank couples this patient clinical information with data from lab analysis.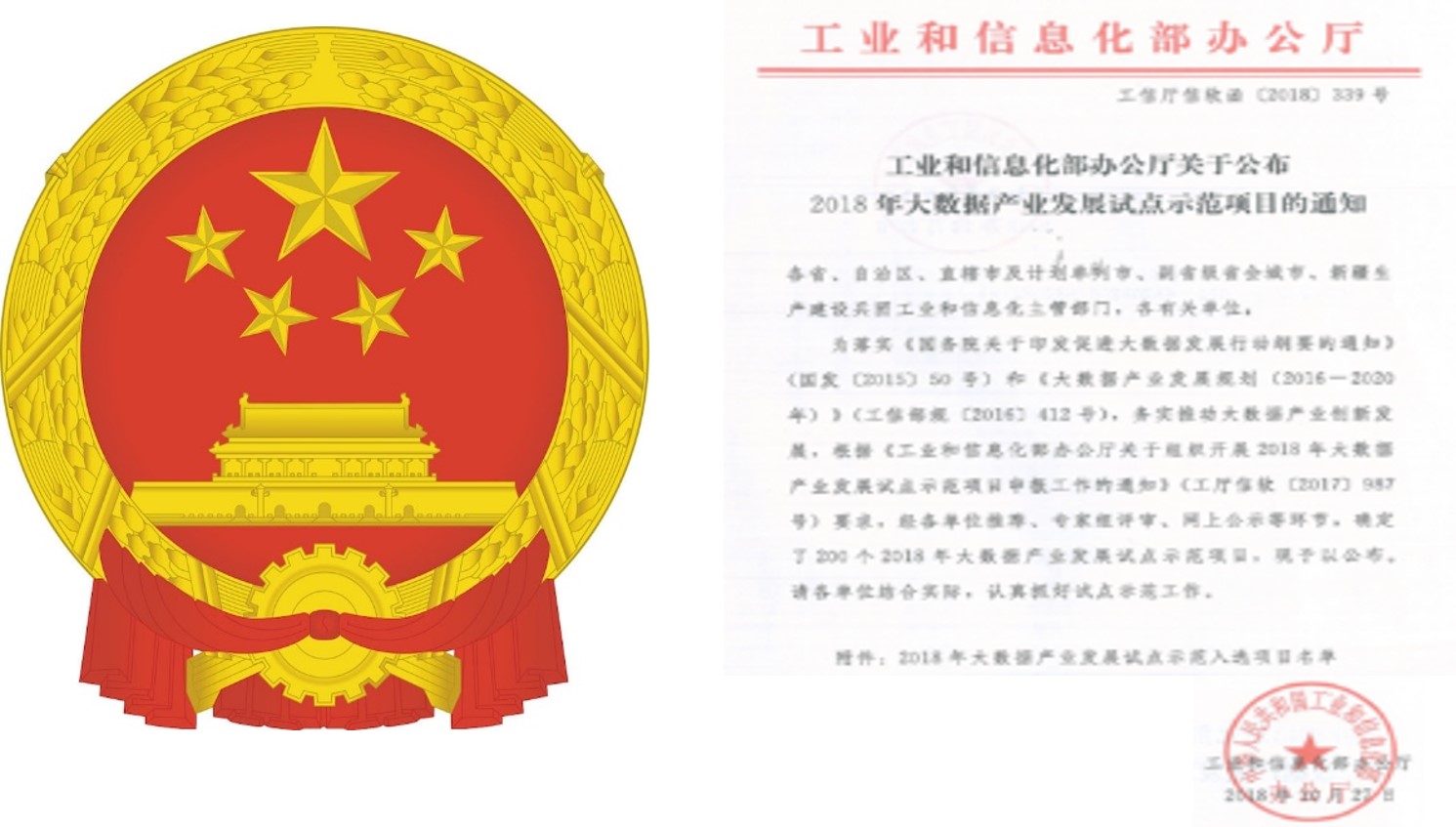 Fig. Study authorization by Ministry of Industry and Information Technology
 

Fig. Participating hospitals in RWE study "Establishment of Precision Medicine Database
through PDX/MiniPDX Drug Sensitivity Test"