LIDE (Lab for Innovated Diagnosis and Experimental Therapeutics) is a translational medicine service provider with 11 years of delivering innovations in oncology translational research and immuno oncology.
LIDE was founded in 2011 by overseas returnees Drs. Danyi Wen, Yizhun Zhu, et al, with the goal of bringing together first-class research and management teams with advanced scientific backgrounds to push the frontier of translational medical research. LIDE's founding vision was to leverage the latest technological advancements to bring to life the promise of personalized precision medicine. 11 years later, we are operating at the forefront of personalized oncology. Our proprietary K Cell and MiniPDX technologies are delivering individualized therapies to patients all over China. We strive to bring this worldwide over the next decade.
Read more about our Precision Medicine RWE study
Today, LIDE's pharma and biotech clients benefit from LIDE's Translational Medicine platform, that bridges our personalized oncology patient program, with Functional Diagnosis - our lab studies for new oncology drugs. 
Read more about Functional Diagnosis
Our corporate pillars:
Vision: Maximize patient life with technology.
Mission: Ensure all patients benefit from personalized precision medical service.
Goal: Be a partner to doctors and health companies in finding the most effective therapy for each individual patient.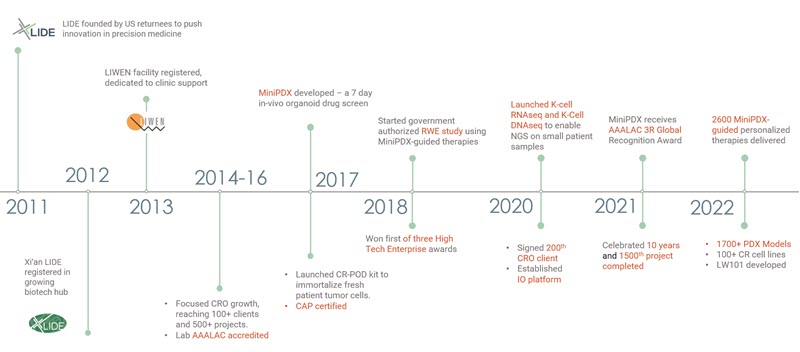 Connect with us to stay up to date on the latest news and innovations: