Maintaining High Standards
In 2017, LIDE partnered with several pharma and biotech companies to create a PDX Consortium Board, with the goal of promoting and ensuring high PDX operational standards in China. In 2017, The PDX Consortium carried out an extensive survey and analysis of available PDX models in China, covering a wide spectrum of CRO's, and selecting only a few that met stringent criteria for further profiling.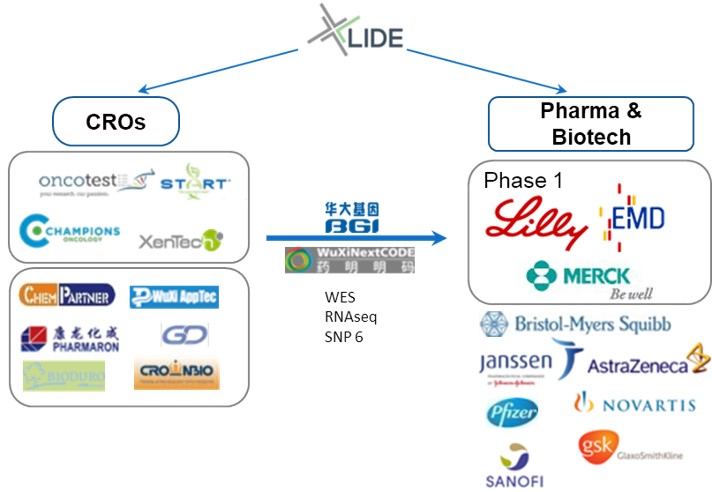 Fig. PDX Consortium led by LIDE
Strong Connections to Academia
Dr. Wen maintains strong alliances in the academic space and serves as adjourn professor of Beijing Xiehe Hospital and School of Pharmacy of Fudan University and an instructor at Shanghai Technology University. She is a key opinion leader in the drug development space, serving as editor of "Progress in Pharmaceutical Sciences", Director of PhiRDA, CRO Sub-Group and President of SDDA (Sino-Drug Discovery Association). She is also an Associate of Chinese anti-cancer Association (society of Liver, bile, Pancreatic); Vice Group Leader of CMBA Tissue Bank Society and PDX Group.