In-vitro models are more effective with LIDE due to our unique Translational Medicine platform. Many of our cell lines are created using conditional reprogramming that immortalize samples with naturally occurring resistance or hard to find genetic alterations. Our CR cells maintain the heterogeneity of the original cancer, representing a much better starting point than traditional immortalized cell lines in compound screens or efficacy studies.
LIDE has developed over 100 CR cell lines from patient samples (left) in which some have matching PDX models if they exert special drug resistance and/or interesting genetic alterations (right).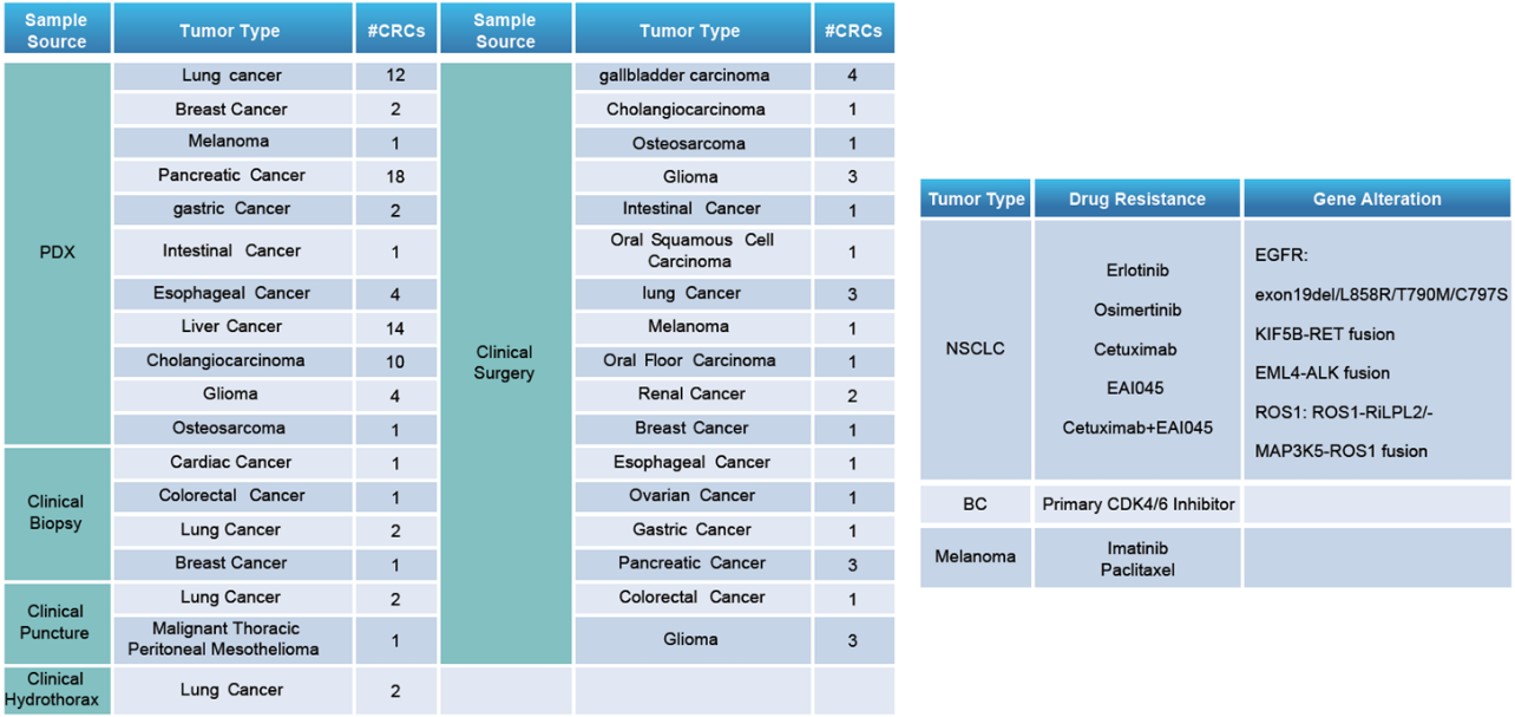 Download the full cell line list
LIDE's Functional Diagnosis platform offers drug companies a more efficient pathway to successful clinical trials.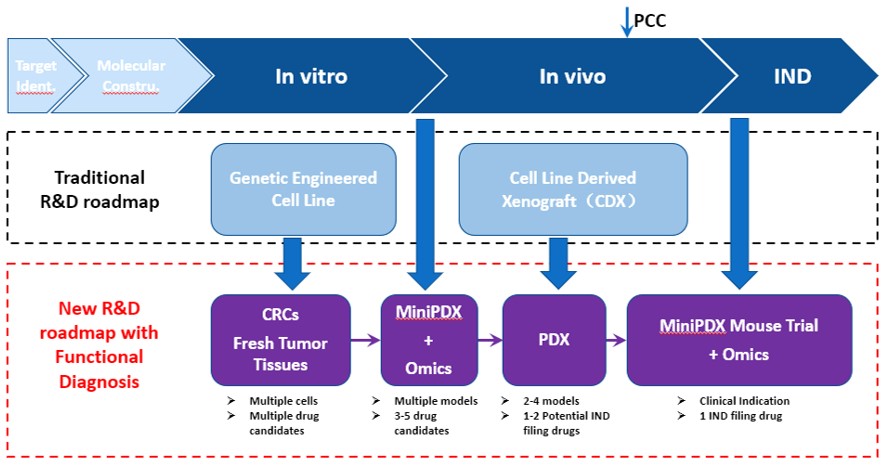 Fig. New, optimized R&D roadmap using LIDE Functional Diagnosis platform