Method development and validation of biomarkers for detecting genomic mutations, gene fusion, CNV, mRNA expression, Genotype, protein level can be accomplished on the platforms of IHC, FISH, IF, NGS, QPCR, ELISA, CTC et al. in LIWEN.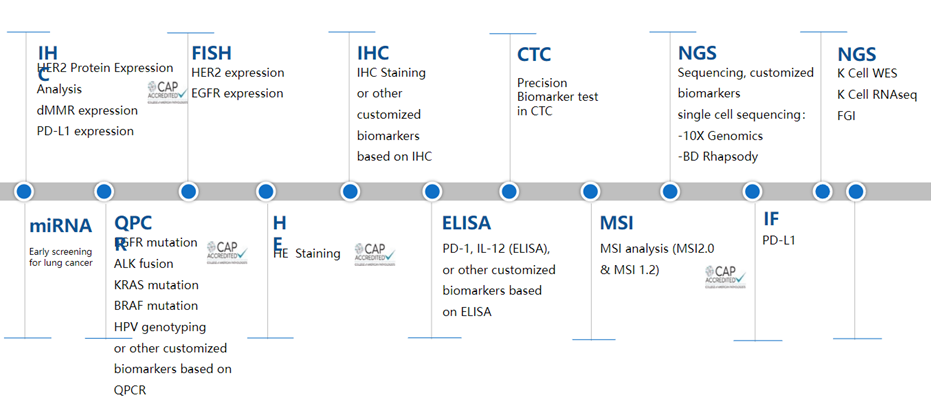 LIWEN provides whole process service of method development, validation and GLP-like detection of biomarkers. The project flow chart is shown as following figure. Client may start his project at any step in the flow chart and validate all the parameters required.

 
Series of assays of biomarkers like PD-L1, HER2, dMMR, TROP2, Mesothelin, Claudin18.2, AR, ER, PR, MSI, EGFR, ALK fusion et al are developed and validated in LIWEN.