Presenter: Dr. Danyi Wen, Founder, President & CEO, LIDE Biotech
Duration: 60 mins
Webcast Date: 11/18/2021
LIDE's novel MiniPDX is a 7-day, in vivo drug efficacy test for oncology therapeutics.  It is the in vivo version of a 3D organoid assay and correlates with traditional PDX by 92%, and with clinical end point at 82%. These high correlations make MiniPDX an effective option to test targeted drugs, chemotherapies, angiogenesis drugs, and more, while demonstrating superior testing times and cost-effectiveness versus traditional PDX.  In a clinical setting, MiniPDX, together with next-generation sequencing (NGS), is playing an emerging role in personalized oncology.
The process starts with a freshly prepared cell suspension from either a clinical sample or PDX (Patient Derived Xenograft) model. This sample is sealed into a mini capsule with 500 KD cut-off pores.  Capsules are implanted into SCID mice subcutaneously, and a test compound is given systemically for 7 days.  The efficacy of the test compound is then evaluated by measuring ATP of the cancer cells in the capsule.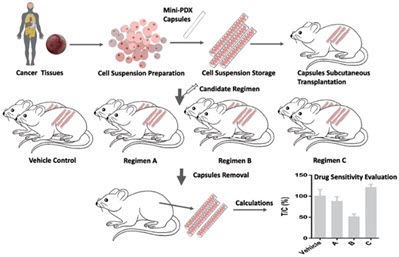 The MiniPDX mouse trial can also be coupled with "K-Cell Omic" analysis (DNA, RNA, and Protein), presenting a powerful tool for the identification of drug candidates and the discovery of companion diagnostic markers. 
Key learning objectives:
Understand how MiniPDX + Omics analysis empowers precision medicine
Pros and cons of functional diagnosis assays (CR, Organoid, MiniPDX, PDX)
How to leverage MiniPDX + Omics for the identification of drug candidates
Role of K-Cell Assay Kit + FGI (Functional Genomic Imaging)
LIDE's PMed Trial database for AI aided drug discovery
Speaker: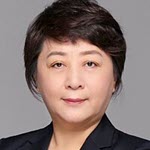 Danyi Wen, MBA, MSc, MD, Founder, President & CEO of Shanghai LIDE Co. Ltd. (LIDE)
Dr. Wen's research foundation was 12 years at Millennium Pharmaceutical, Biogen-Idec in Boston, MA. In 2007, attracted by the innovation coming from overseas, she returned to China as VP of Biology at Shanghai ChemPartner. She founded Shanghai LIDE Biotech in 2011 to drive research and development in personalized precision medicine.

Register below to watch: